Cutting Edge Communications is open and here to serve you and your business.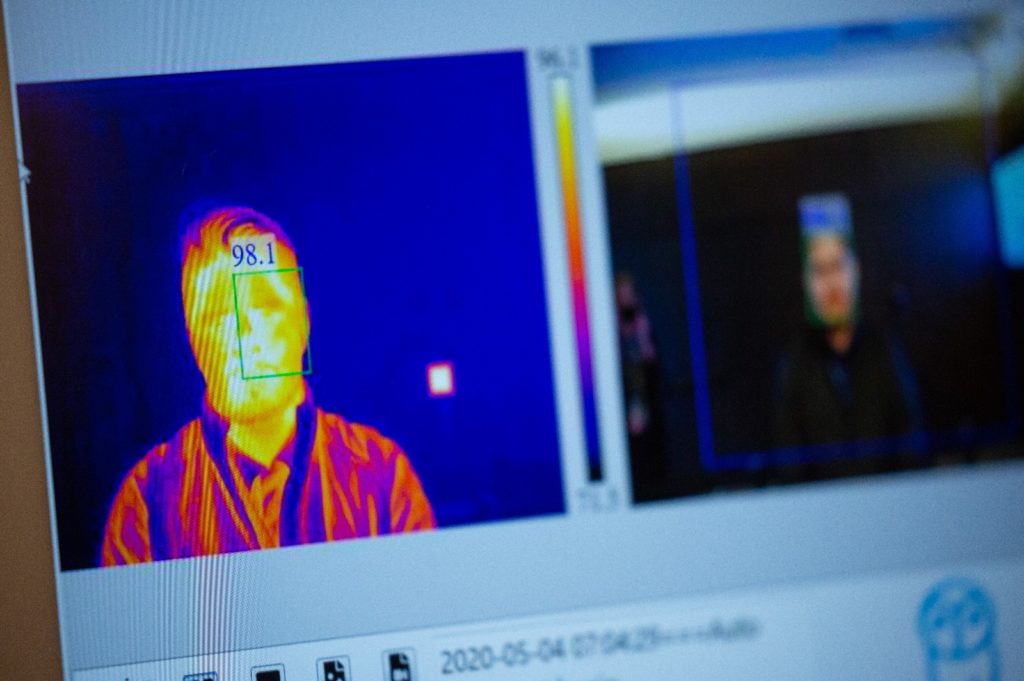 With the developing situation our world faces today, it is important to give your employees and customers peace of mind. Now it is easier than ever to integrate temperature scanning devices to any point of entry in your business. Cutting Edge Communications is here to work with you and provide technology that works with your operations.

Through powerful thermal imaging technology, we can take a person's temperature and alert you if someone is experiencing symptoms of disease. To help keep customers in compliance with your company's policies, there are mask detection technologies as well. We will work with you to find the best solution to your needs and provide you with the best solution to meet your unique situation.